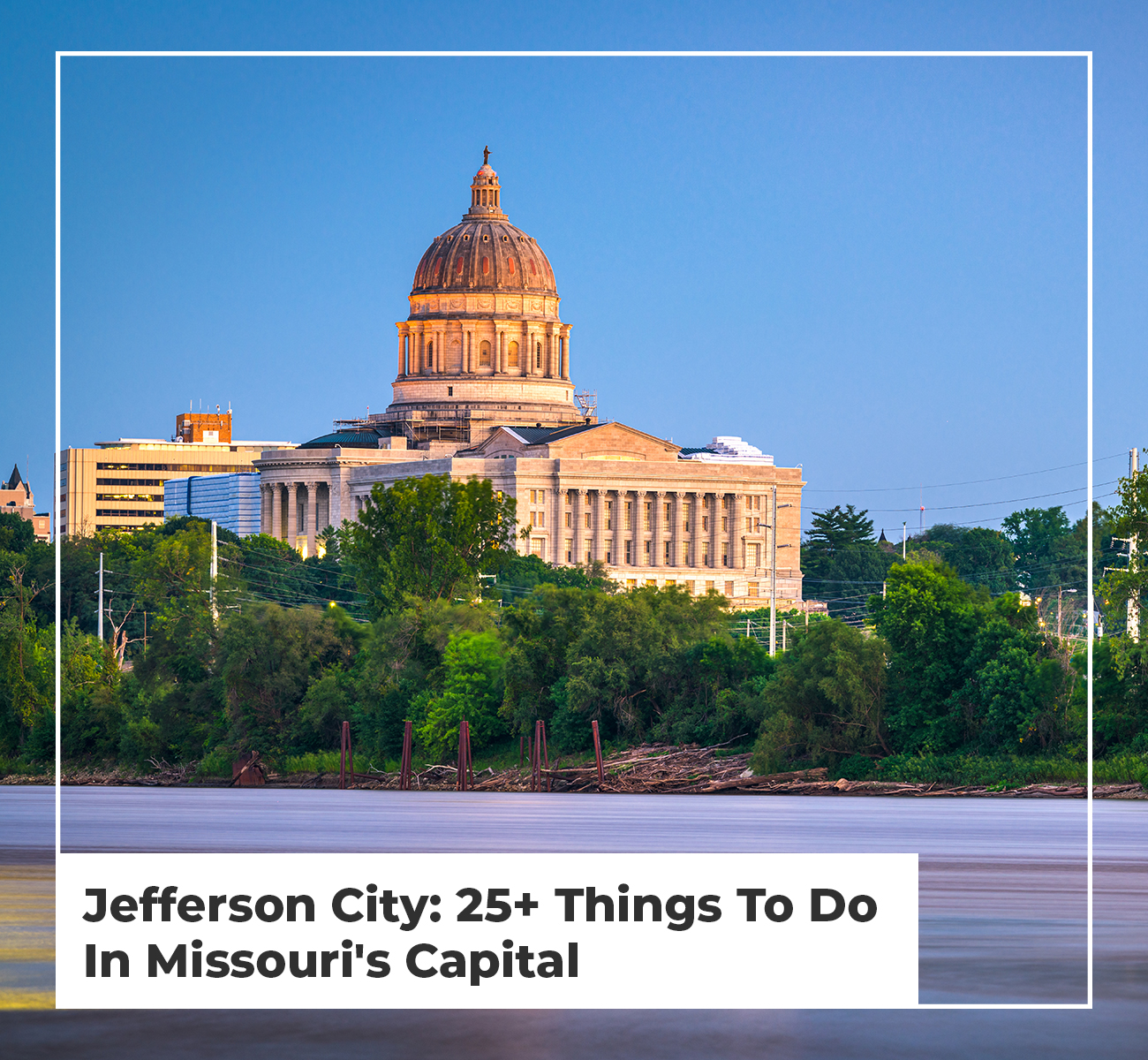 Named after the third President of the United States, Thomas Jefferson, Jefferson City is a busy, vibrant city. It is a bike-friendly city that recently constructed new bike lanes to encourage and support active transportation. In addition, there are hiking trails, museums, theatres, and libraries situated throughout Jefferson City.
The busy city is home to several tourist attractions that are rich in history and feature impressive architecture. Jefferson City is home to the historic Missouri State Penitentiary and the Governor's Mansion. Residents can find spectacular views of the Missouri river and luscious green mature trees throughout the city. There are many great things to do in Jefferson City. It is a busy city with many exciting things to take in. Whether you're moving to Jefferson City or already living there, check out these 25+ things to do in Missouri's Capital.
View All Homes For Sale in Jefferson City, MO >>>
1. Tour Missouri State Penitentiary.
The Missouri State Penitentiary was an operational prison from 1836-2004. It remains owned by the state and offers several different guided tours of the building. Dive into history, explore beautiful photo opportunities and get spooky with...