Jefferson City: 25+ Things To Do In Missouri's Capital
Posted by Russell Boyt on Friday, January 21, 2022 at 1:17 PM
By Russell Boyt / January 21, 2022
Comment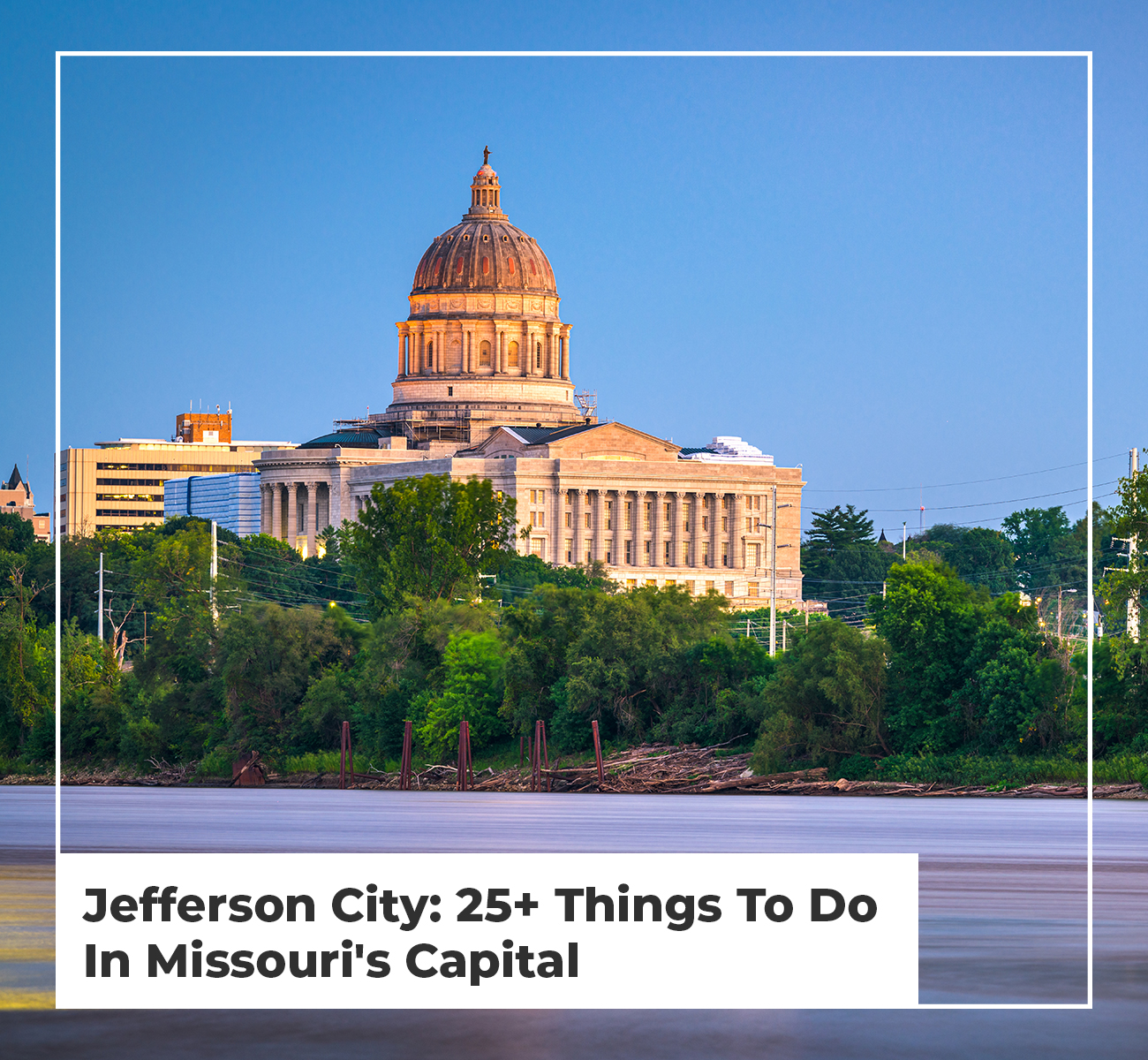 Named after the third President of the United States, Thomas Jefferson, Jefferson City is a busy, vibrant city. It is a bike-friendly city that recently constructed new bike lanes to encourage and support active transportation. In addition, there are hiking trails, museums, theatres, and libraries situated throughout Jefferson City.
The busy city is home to several tourist attractions that are rich in history and feature impressive architecture. Jefferson City is home to the historic Missouri State Penitentiary and the Governor's Mansion. Residents can find spectacular views of the Missouri river and luscious green mature trees throughout the city. There are many great things to do in Jefferson City. It is a busy city with many exciting things to take in. Whether you're moving to Jefferson City or already living there, check out these 25+ things to do in Missouri's Capital.
View All Homes For Sale in Jefferson City, MO >>>
1. Tour Missouri State Penitentiary.
The Missouri State Penitentiary was an operational prison from 1836-2004. It remains owned by the state and offers several different guided tours of the building. Dive into history, explore beautiful photo opportunities and get spooky with paranormal tours!
2. Visit the Runge Conservation Nature Center.
The Runge Conservation Nature Center features both indoor and outdoor wildlife exhibits. In addition, the conservation offers many wildlife and birdwatching opportunities with beautiful natural surroundings.
3. Take a tour of the Museum of Missouri Military History.
The Museum of Missouri Military History houses several war exhibits. There are war memorabilia from various conflicts America faced throughout history.
4. See the Governor's Mansion.
The Governor's Mansion offers visitors a peek into the city's rich history. The building itself features an incredible design and overlooks the stunning Missouri River.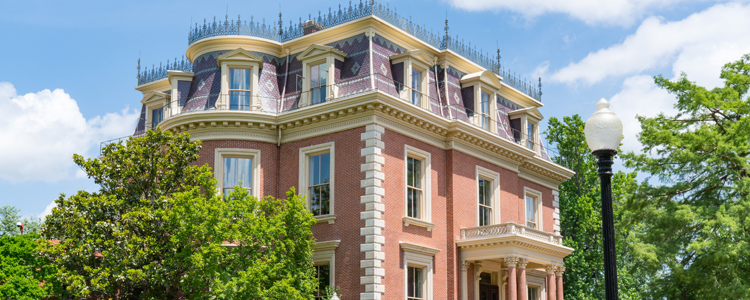 5. Spend time at Binder State Park.
Binder State Park is a beautiful place to spend time. Sprawling over 644 acres, the park provides excellent fishing and boating opportunities. Surrounding the parks are beautiful trees and landscapes.
6. Watch a film at Capitol City Cinema.
Capitol City Cinema is a community-funded non-profit cinema. It has comfortable seating, and a concession stand stocked with delicious goodies! In addition, the cinema hosts many film-related events and is a pillar in the downtown community.
7. Visit the Jefferson City Museum of Modern Art.
The Jefferson City Museum of Modern Art is a free museum dedicated to inspiring artistic expression in everyone. It has a rotating series of art exhibitions and a storefront gallery. The Jefferson City Museum of Modern Art offers tours and presentations for groups as well.
8. Strap your helmet on and get cycling.
Jefferson City is a fantastic location for bike enthusiasts. It is a city that can be explored easily on a bike. There are many bike trails to explore suitable for all levels of riding.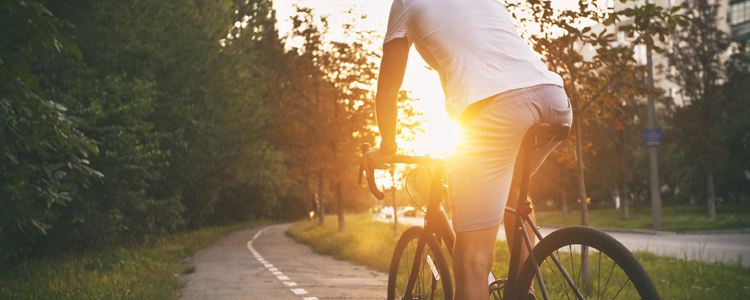 9. Spend time at Aurora Park.
Aurora Park sprawls over 7 acres. It has a fitness loop, basketball court, and tons of green space to enjoy. So pack a picnic and play on the playground with your littles! Aurora Park is a beautiful place to spend time when you're looking for things to do in Jefferson City.
10. Visit Freedom Corner.
Freedom Corner in Jefferson City is a busy intersection. It is a tribute to veterans and is marked with a statue. In addition, many personalized bricks and monuments surround the area.
11. Check out the Carl R. Noren River Access.
The Carl R. Noren River Access provides boaters with easy access to the river. It has a boat ramp, a nearby parking lot and is pedestrian-friendly. There are paved walkways and excellent fishing opportunities.
12. Visit Finger Lakes State Park.
Finger Lakes State Park in Missouri is an exciting park. It is a popular place for off-roading vehicles and has great camping sites. In addition, the park is a great ride for mountain bikers and provides great kayaking and boating opportunities.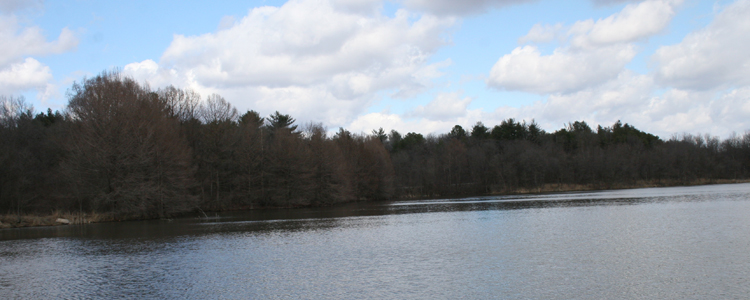 13. Tie your skates and visit Sk8 Zone.
Sk8 Zone is an exciting rollerskating rink. It frequently hosts event nights and community celebrations. Sk8 Zone is equipped with a state-of-the-art sound and light system. It's a party on rollerskates!
14. Listen to live music at The Mission.
The Mission is a vibrant music venue in Jefferson City. It hosts both local and international artists. The Mission celebrates all types of music. You'll hear bluegrass, jazz, rock, and more. Visiting The Mission is a trip down memory lane for many. There are old concert posters covering the walls and a modern retro vibe.
15. Take a tour of the Missouri State Museum.
Take a trip through history when you explore the Missouri State Museum in Jefferson City. The museum is abundant with cultural exhibitions and artistic displays documenting the state's history.
16. See the Lewis & Clark Monument.
The Lewis & Clark Monument is beautiful and gives visitors access to stunning views and fascinating history. Spectacular landscapes and serene waterfalls surround the monument. The Lewis & Clark monument is a wonderful place to spend time and take pictures.
17. Visit the Carnahan Memorial Garden.
The Carnahan Memorial Garden is situated next to the governor's mansion. It is a beautiful area that has many walking paths to explore. The gardens are spectacular and offer a gorgeous backdrop to photos.
18. Indulge in some ice cream from Central Dairy.
Central Dairy has been a local-loved ice-cream parlor for ages, and for a good reason! The ice-cream parlor serves fantastic ice cream and is staffed with friendly people. Central Dairy is a popular gathering spot.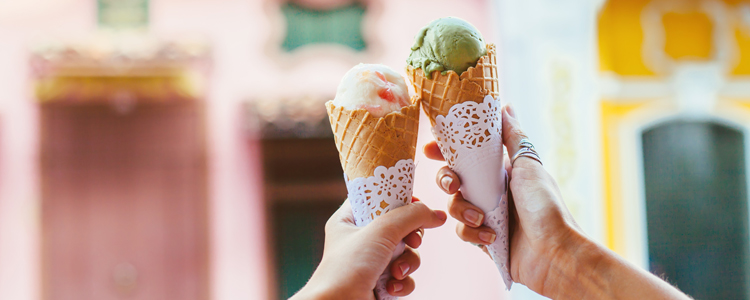 19. Have a meal at Paddy Malone's Pub.
Paddy Malone's Pub is a family-owned Irish pub. Paddy Malone's is a great place to visit, serving mouthwatering burgers, large portions, and delicious Guinness beer.
20. Visit the Missouri Farm Bureau Log Home.
The Missouri Farm Bureau Log Home is an exciting place to visit. If you're living in Jefferson City, it's a must-visit. The home is an authentic log home. You'll find displays and exhibits throughout the house showing what life was like in the area in the late 1800s. In addition, there are many displays and video presentations.
21. Take a canoe ride through Hough Park.
Hough Park is a great place for walking, boating, and spending time outdoors. There are tall, mature, green leafy trees and meticulously maintained green spaces throughout the park. Hough Park is also a great place for golfing!
22. Treat yourself to a shopping trip at Capital Mall.
Capital Mall is a premier shopping destination. It has party rooms for children's birthdays, farmers' markets packed with local artisan vendors, and many fantastic stores.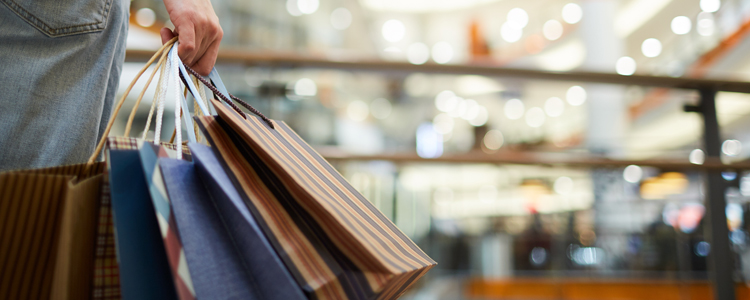 23. Watch a show at Miller Performing Arts Center.
The Miller Performing Arts Center hosts family-friendly shows, events, entertainment, and education. In addition, it offers various workshops and classes to work and develop skills and features great programing to view.
24. Tour the Renz Women's Penitentiary.
The Renz Women's Penitentiary is an interesting place to visit. An old, abandoned building can be seen resting on beautiful grounds.
25. Visit Boateng.
Boateng is a unique boat museum!
A few more places that are worth checking out:
Devil's Icebox
Pigs Alof Museum
There are many things to do in Jefferson City, Missouri. Whether you're looking for an interesting museum, unique cafe, or fantastic shopping, Jefferson City is the place to be. It's a great city to spend time outdoors, and it's abundant with fantastic things to do.
Russell Boyt Real Estate Group is a team of dedicated professionals that enjoying working with clients to ensure they get exactly what they are looking for in CoMo!