15 Things to Know Before Moving to Columbia, MO
Posted by Russell Boyt on Friday, December 10, 2021 at 9:55 AM
By Russell Boyt / December 10, 2021
Comment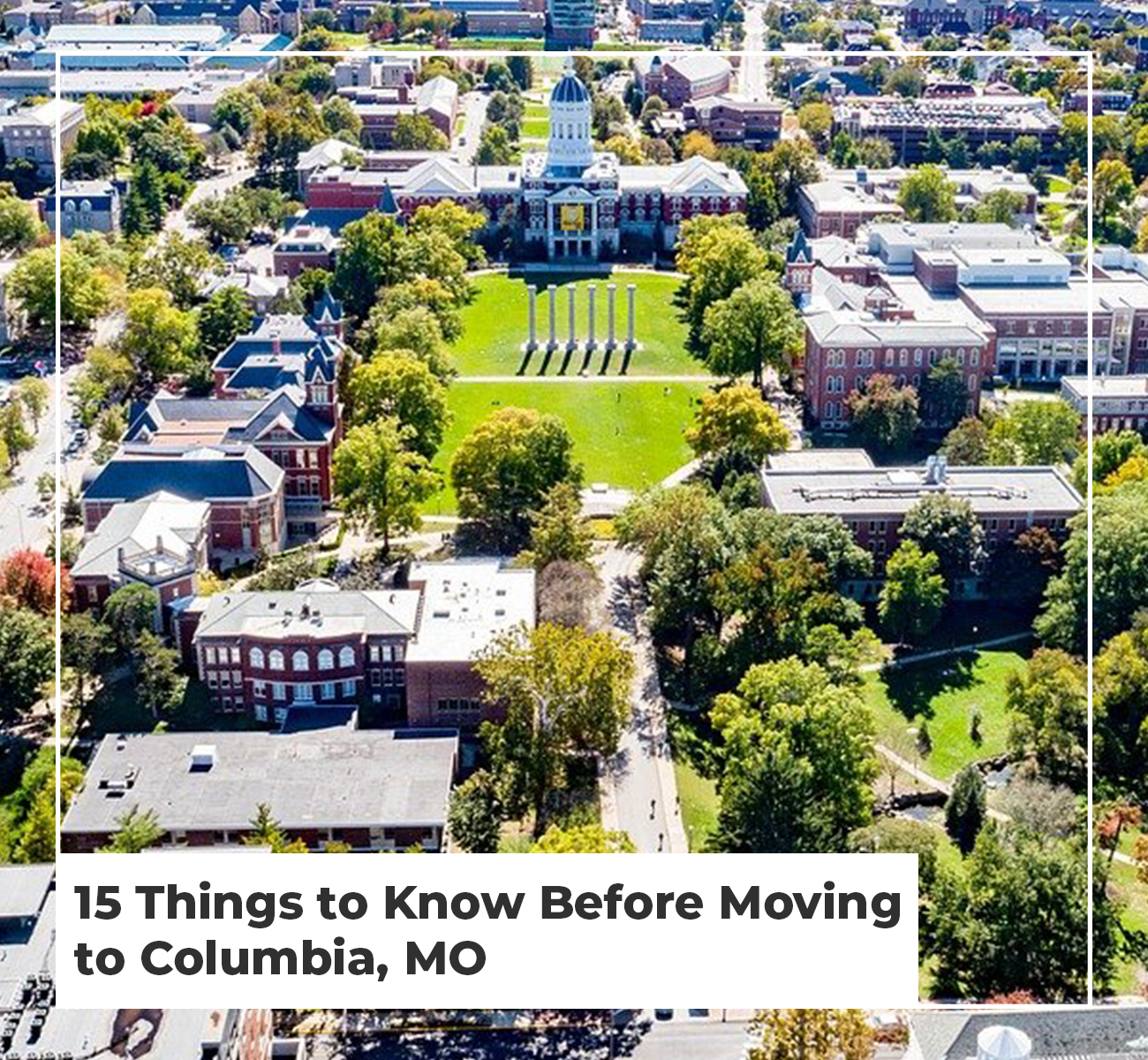 Welcome to CoMo! That's what the locals call this college town, but it is so much more. The Show-Me state's fourth most populous area with just over 126,000 residents has a lot going for it. Since 1821, this town rose from small forts to impressive architectural buildings. One of the best places to live in Missouri, it is located in the center of the state, is equidistant from the big cities of St. Louis and Kansas City and lies 29 miles north of the state capital of Jefferson City.
1. College Town
Columbia is home to the University of Missouri, Stephens College, and Columbia College. Kids attend the Columbia Public Schools, where there are numerous elementary and middle schools and four public high schools.
2. Sports
College football fans will love having the Missouri Tigers play in their backyard. Home games in the fall bring over 70,000 fans to Faurot Field. There are basketball, baseball, and volleyball games at both the University of Missouri and Columbia College for the rest of the year. The Show-Me State Games are hosted in Columbia each year. If that's not enough, Kansas City and St. Louis pro-football, baseball, and soccer teams are just a couple of hours away.
3. Business Mecca
For those that don't work for one of the major learning centers, Columbia's other major employers include Shelter Insurance, Columbia Insurance Group, Veterans United Home Loans, and Harry S. Truman Memorial Veterans' Hospital. Carfax, Slackers CDs and Games, Socket, and MBS Textbook Exchange are all companies founded in Columbia.
4. Architecture
Columbia's other nickname is "the Athens of Missouri," named for examples of Greek architecture, including a set of six columns at the University of Missouri. The Boone County Courthouse, the Memorial Union, and the Missouri United Methodist Church are other buildings of interest.
5. Historic Districts
Columbia has been around for about 200 years. As a result, there are four historic districts listed on the National Register of Historic Places: Downtown Columbia, the East Campus Neighborhood, Francis Quadrangle, and the North Ninth Street Historic District. Here you will find monuments, churches, and a tour of the grand history of the area.
6. Affordable Real Estate
Living in Columbia, Mo means getting more home for your dollars. You are sure to find your perfect place among Columbia's 36 different districts and 65 neighborhoods. There are historical neighborhoods near downtown and homes with acreage near farmland
7. Unique Landscape
Columbia has a hilly terrain with prairie flatlands mixed in. Numerous branches of the Missouri River wind through the area, making for beautiful greenbelts, trails, and parks for hiking and biking. Rock Bridge State Park, a geological preserve and recreation area, has 12 caves, a rock bridge, sinkholes, and an underground stream to explore.
8. Varied Climate
Columbia has typical midwestern weather with cold, snowy winters and hot, humid summers. For those of you who want to experience all four distinct seasons, this is the place for that. Never dull with the possibilities of big snowstorms in winter and tornadoes in the summer. Be prepared for it all.
9. Cultural Center
There are several art and theater venues around the city. Catch productions at the Missouri Theatre Center for the Arts and Jesse Auditorium. The True/False Film Festival is held annually at the Ragtag Cinema. Check out the North Village Arts District filled with galleries, music venues, restaurants, and the Missouri Contemporary Ballet. The University of Missouri Museum of Art and Archaeology is a place for the whole family to visit.
10. Local Cuisine
Columbia has plenty of restaurants to suit all tastes. Shakespeare's Pizza is the place to go for a pizza pie. Sparky's Ice Cream is the best place for milkshakes and floats. Other local favorites include C C's City Broiler, Murry's, D.Rowe's Restaurant & Bar, 44 Stone Public House, and Flat Branch Pub & Brewing. The Columbia Farmer's Market has fresh meat, eggs, fruits, and vegetables from the surrounding countryside in summer and fall.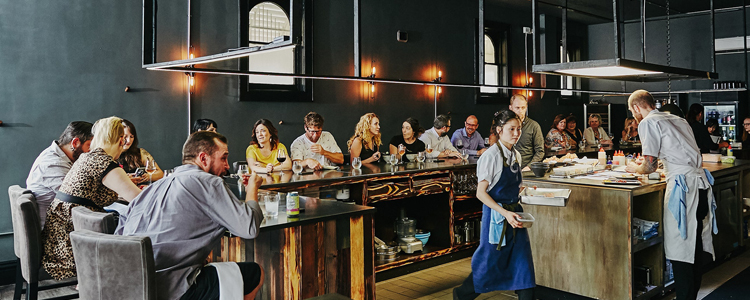 11. Music for Everyone
Blues, jazz, classical, and alternative music are found on or near college campuses and downtown. Up and coming bands (and national acts) frequent the Blue Note. Events such as the "We Always Swing" Jazz Series, and the Roots N Blues N BBQ Festival are big hits. The Missouri Contemporary Ballet, the Columbia Civic Orchestra, and the University of Missouri School of Music might be more your style for those with classical tastes.
12. Get Outdoors
Besides the Rock Bridge Memorial State Park, many take their bikes and sneakers to the MKT trail. It's a 10-foot-wide trail, which affords plenty of room for everyone. The Columbia Parks & Recreation Department manages 75 parks, 60 miles of trails, and 12 indoor recreation facilities. Finger Lakes State Park is a popular destination for those with ATVs.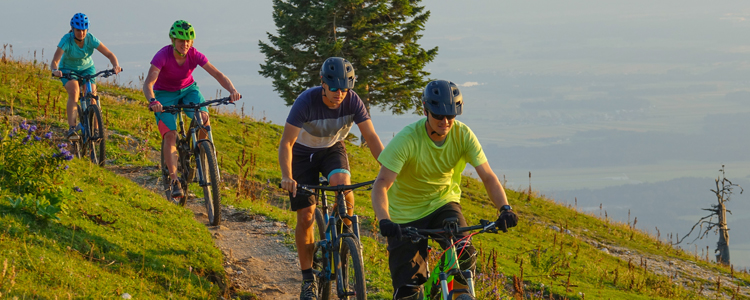 13. Spot the Wildlife
For those that love nature, Columbia is in the path of the Mississippi Flyway. Migrating birds come through on their way north or south. You'll find Canadian geese, mallard ducks, great blue herons, shorebirds, and a healthy number of bald eagles. Turkeys, coyotes, red foxes, and whitetail deer can be found in some neighborhoods and parks.
14. Don't Forget the Kids
Besides the parks and recreation centers already mentioned, there are plenty of kid-friendly activities in and around Columbia, including bowling lanes, arcades, skating rinks, mini-golf courses, movie theaters, and skateparks. Be sure to check out the Albert-Oakland Family Aquatic Center and Stephens Lake Park for swimming and fishing.
15. Lovely Neighbors
Arguably the best thing about moving to Columbia is the people. If you are looking for a place with midwestern values and a modest way of life, CoMo is your town. Many people fall in love with Columbia, from a charming atmosphere to spacious neighborhoods.
Like the Big Tree on the outskirts of town, there is a consistency to living in Columbia, MO. While new apartment buildings may change the streets of downtown, there is comfort in knowing that this 200-year-old town is here to stay.
Russell Boyt Real Estate Group is a team of dedicated professionals that enjoying working with clients to ensure they get exactly what they are looking for in CoMo!